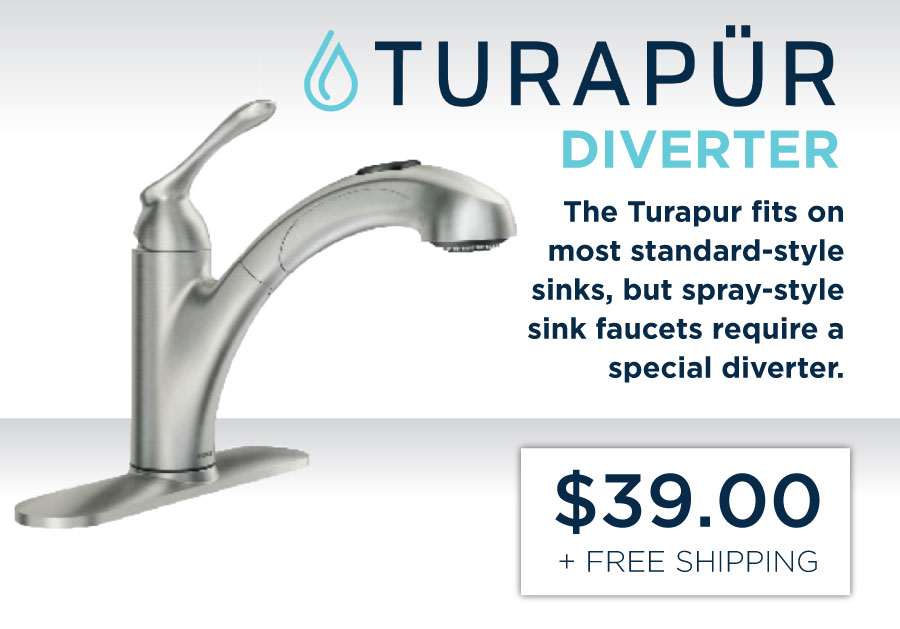 Q: How do I know if the diverter will work on my faucet?
A: If the brand is Moen, Kohler or Delta, the chances are very good that it will fit.
The first thing to check is to ensure you are able to remove the spray wand from the tubing. Pull the spray wand out and twist counter-clockwise to remove the wand.
The connection with the tubing needs to be flush, like a garden hose. You cannot have a stem or any kind of unique gasket connection coming out of the hose. If it's flush it should work.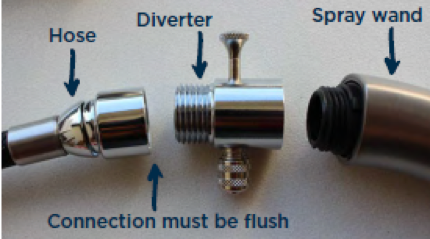 Q: How do I install the diverter?
The Turapur diverter is easily installed in just a few steps.
A copy of the instructions will be sent to your email after purchase, including a link to an installation video.